Co-op Members raise funds for Dementia UK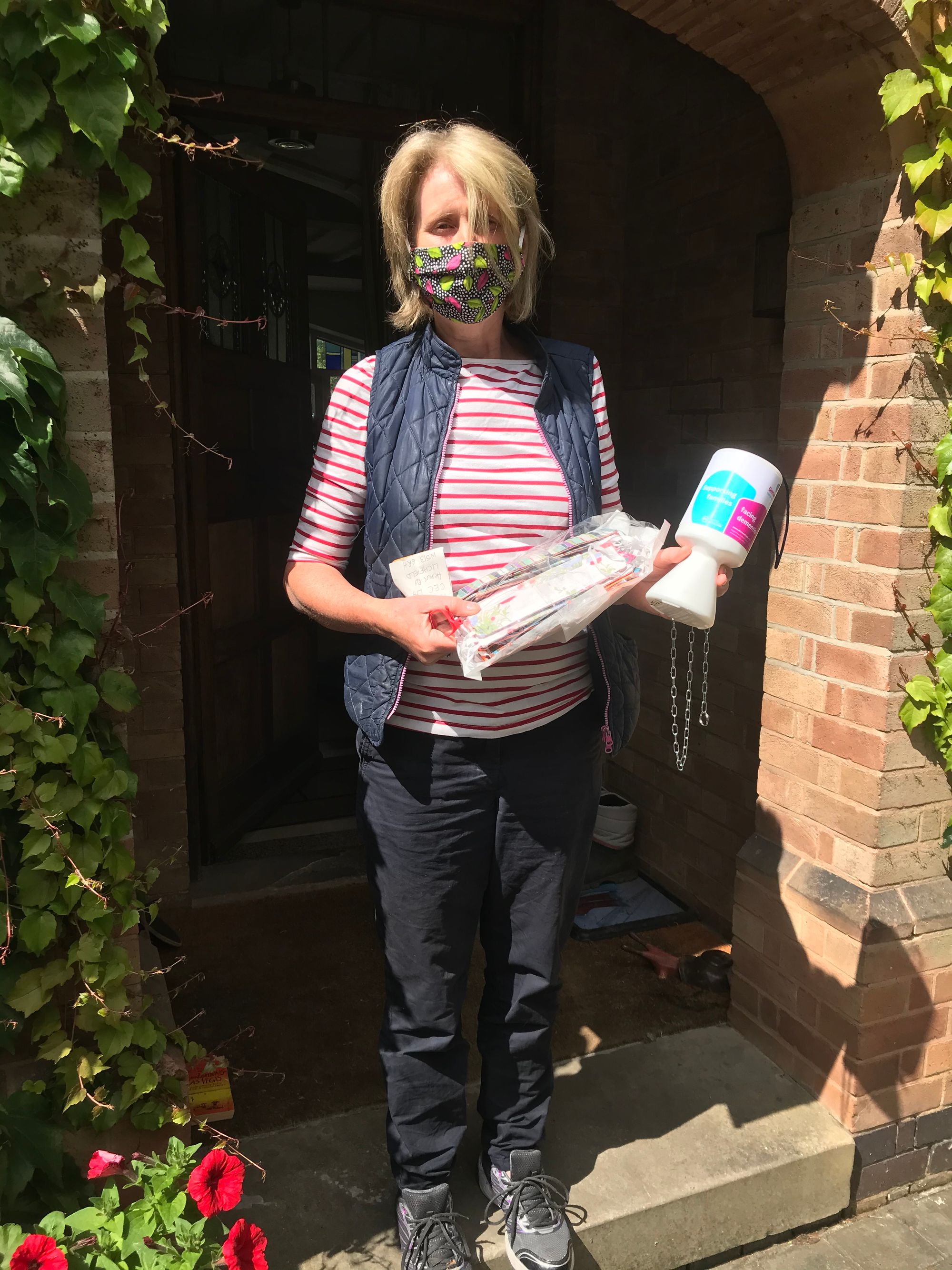 Creative members of Central England Co-op in Leicestershire have been busy doing their bit to help keep customers and colleagues safe while also raising vital funds for charity.
They have designed homemade face coverings that have gone on sale in two local Central England Co-op food stores to raise money for the retailer's charity partner Dementia UK and they have been a big hit with both shoppers and the store teams.
They were made by generous ladies from the Society's embroidery member class in Leicestershire after a call was made by Member and Community Relations Officer Karen Bevan when face coverings became mandatory in store.
Dozens have now been on sale in Central England Co-op Food Store's in Kibworth and Narborough and Karen said the coverings have proved hugely popular.
She said: "When masks became mandatory in shops, I put a call out to students from our member embroidery class to see if they could help and three ladies rose to the challenge and have been busy making some wonderful designs to raise money for Dementia UK.
"The students are missing their usual classes and wanted to put their expertise and skills to use as well as raising funds for the Society's charity.
"The results have been fantastic, and it is a great example of co-operation in these uncertain times. They have been selling out fast and have also been a hit with our hard-working frontline colleagues in the two stores."
Among the members who took on the challenge was Clare Lightfoot and she said she was delighted to help raise funds for the charity with the project.
She said: "I had already made a few face coverings for my family and friends so when I saw the request from Karen I was happy to help.
"The fact that they are raising money for Dementia UK is great and it has also been nice to do some for the colleagues so they have something nice and a bit different to wear."
Fellow member Ann Hathaway has also supplied some of the face coverings on sale and she said lockdown had enabled her to focus on doing more with her sewing skills.
She said: "I'm pleased to see many of my face coverings being of use to others and raising money for charity is great. As well as sending face coverings for the Co-op to raise funds for Dementia UK, I have sent some to my son's girlfriend, a Student Nurse, in Sheffield for her friends and colleagues to use when they travel to work at the hospital on public transport."
Donna Rood, Store Manager at the Central England Co-op in High Street, Kibworth, thanked the members for their fantastic work.
She said: "They have proved really popular with colleagues and customers. There is a real variety with lots of different designs and they are very well made and in different sizes which has been really useful.
"It is great that the members have taken on the challenge and I hope it gives them a real sense of pride to see people wearing them and to raise vital funds for Dementia UK."