Co-op Members Getting Crafty in Birmingham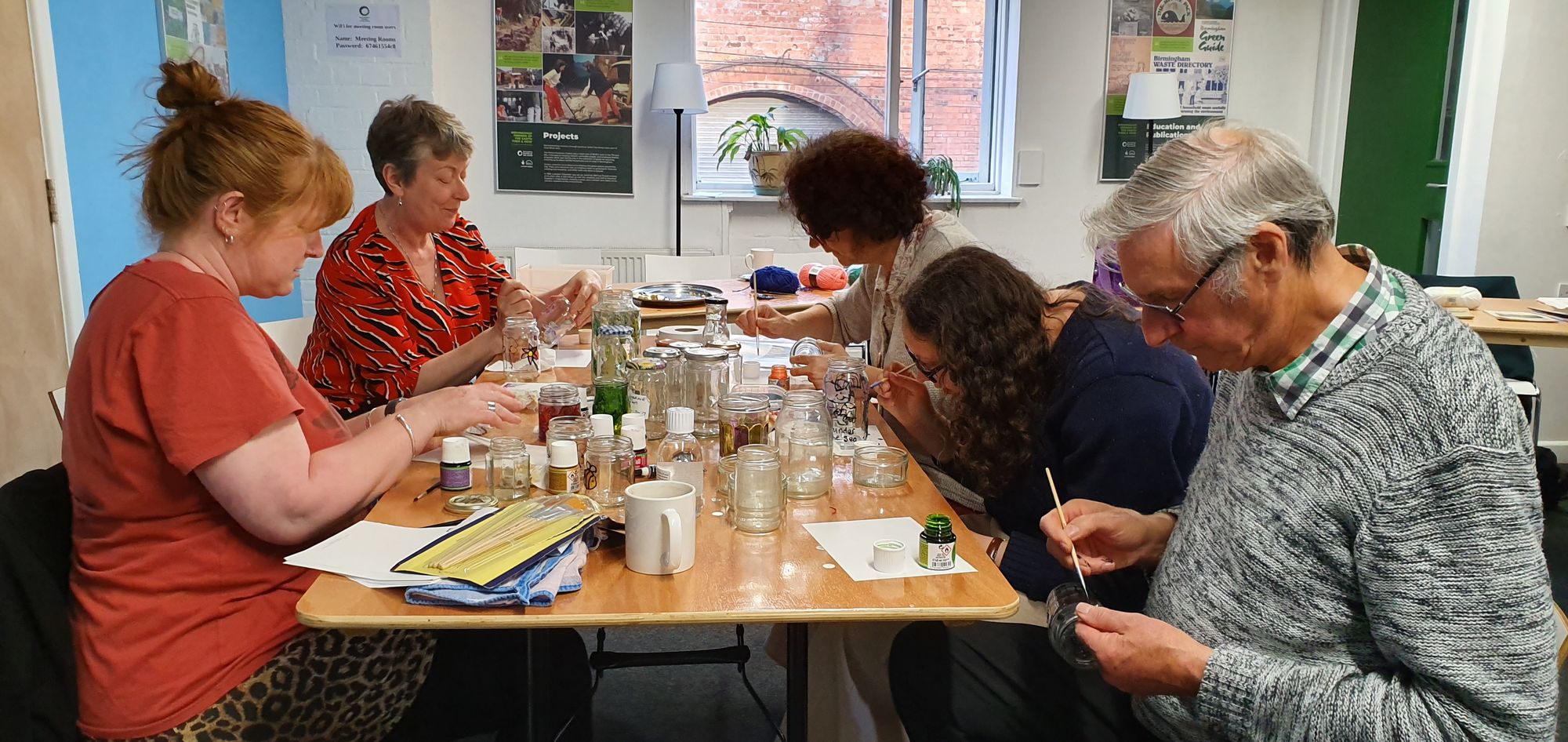 At Central England Co-operative, we're proud to have been offering our members educational, cultural and recreational activities, alongside selling groceries and providing other goods and services, for the past 160 years. This includes a range of regular groups and classes which vary according to the particular interests of members in different areas.
Here in Birmingham, over the past couple of years various members have been asking for a regular craft group to share skills, learn new things and get to know other people in the area. In response we had a look at the Co-op Craft Group that has been running in Derby for more than 25 years, prepared a simple survey and then met in a cafe a few weeks ago to plan out a programme for the year.
This week the group held its first meeting, a taster evening where we tried our hands at glass painting, making bunting out of off-cuts of fabric, and learning how to crochet. Everyone who came had a good time and we're now looking forward to next month's session which will look at nature crafts and, weather permitting, will take place in the Digbeth Community Garden.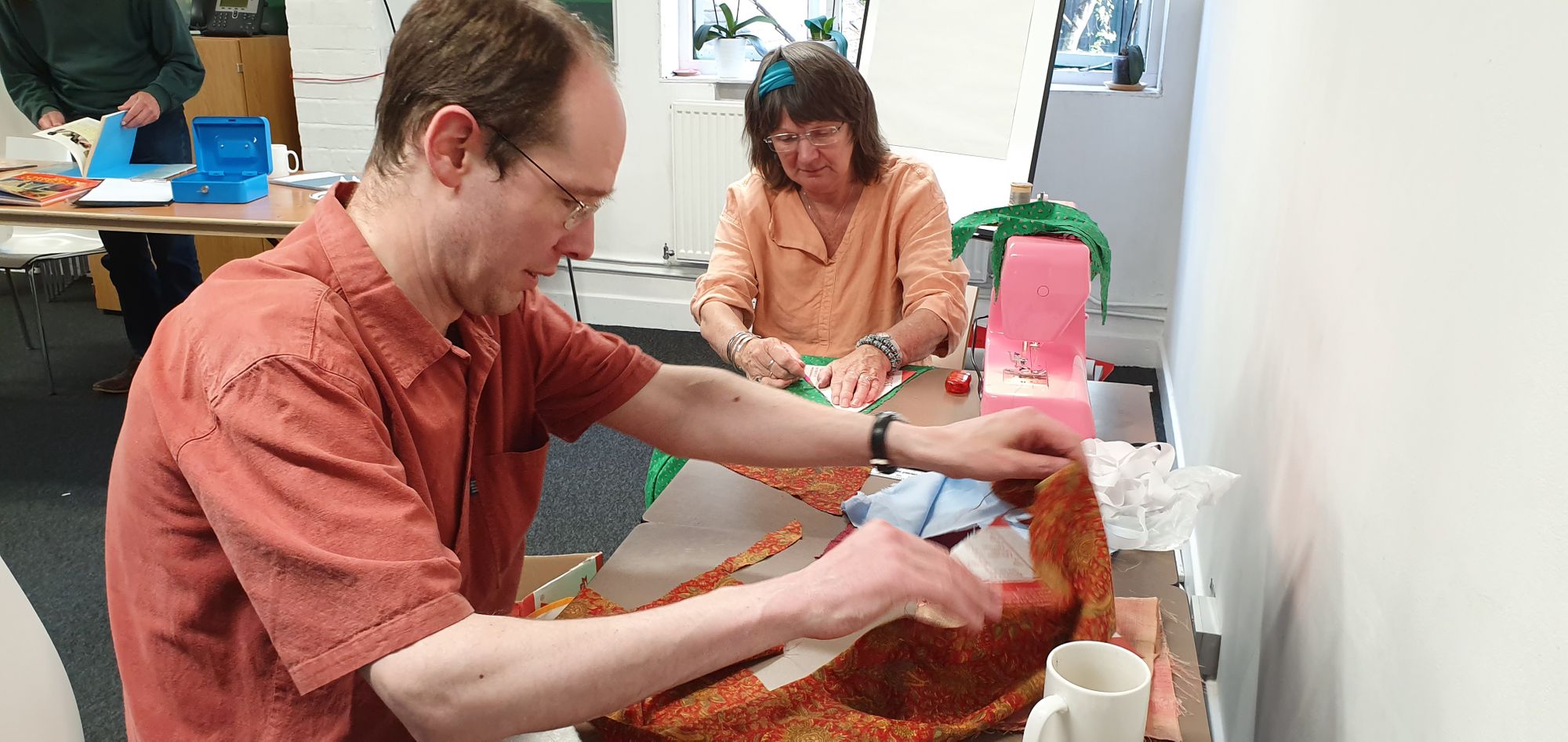 The Co-op Craft Group meets on the third Wednesday of each month at the Birmingham Friends of the Earth building, "The Warehouse", 54-57 Allison Street, B5 5TH. Any member of Central England Co-op is welcome to attend and there is a charge of £3 per session.
The programme for the rest of the year is as follows:
June 19th Nature Crafts - Evening will start collecting leaves, flowers and other natural materials in the Digbeth Community Garden - entrance on Shaw's Passage at the rear of Friends of the Earth. Indoors if wet.
July 17th Upcycling - Join members of Birmingham Friends of the Earth to explore ways to upcycle what would otherwise be waste materials from around the home, workplace or garden.
August 21st Projects and Planning evening - Bring along your craft projects to work on and share ideas for the next Craft Group Programme.
September 18th Craftivism and Poppy making - An evening exploring how craft can be used as a tool for social change. Practical activities making white, red and purple poppies ready for remembrance day.
October 16th Cards and Paper Craft - Join us getting creative with paper.
November 20th Preparing for a Crafty Christmas - Various activities making Christmas decorations and other festive items
For more information or any questions on any of our Member groups please contact member.community@centralengland.coop
Created by: Richard Bickle