October 23, 2020
Co-op Friendship Group Return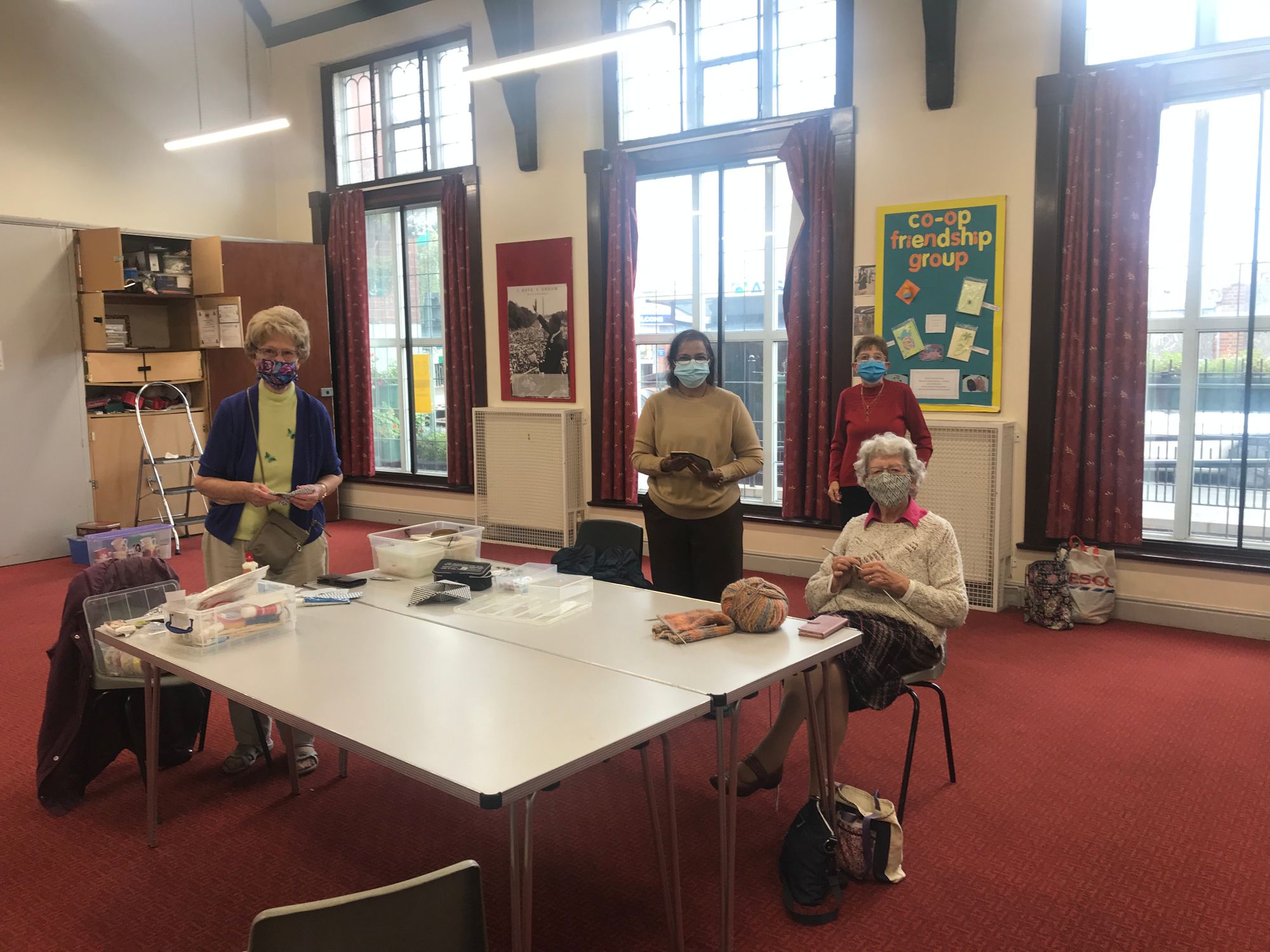 Following the re-opening of the resource centre where the group meet, some of our members of the Co-op Friendship Group wanted to return, especially those who have felt lonely and isolated during the pandemic.  The group are keeping within the recommended six and enjoying a variety of different crafts that they enjoy making. They also share their expertise with other group members who want to have a go at something different.
The necessary risk assessments have been received and along with cleaning instructions, all guidance and recommendations are being followed and implemented.
It was lovely to catch up with them this week and hear how they have managed through the pandemic and their future plans for the group.  They shared with me that they have missed the group so much and are relieved to be back.  They are also keeping in touch with members who are unable to meet due to underlying health issues.