Central England Co-op stores go back in time to support museum project
Stores across Birmingham and the Black Country raise funds for Black Country Living Museum project.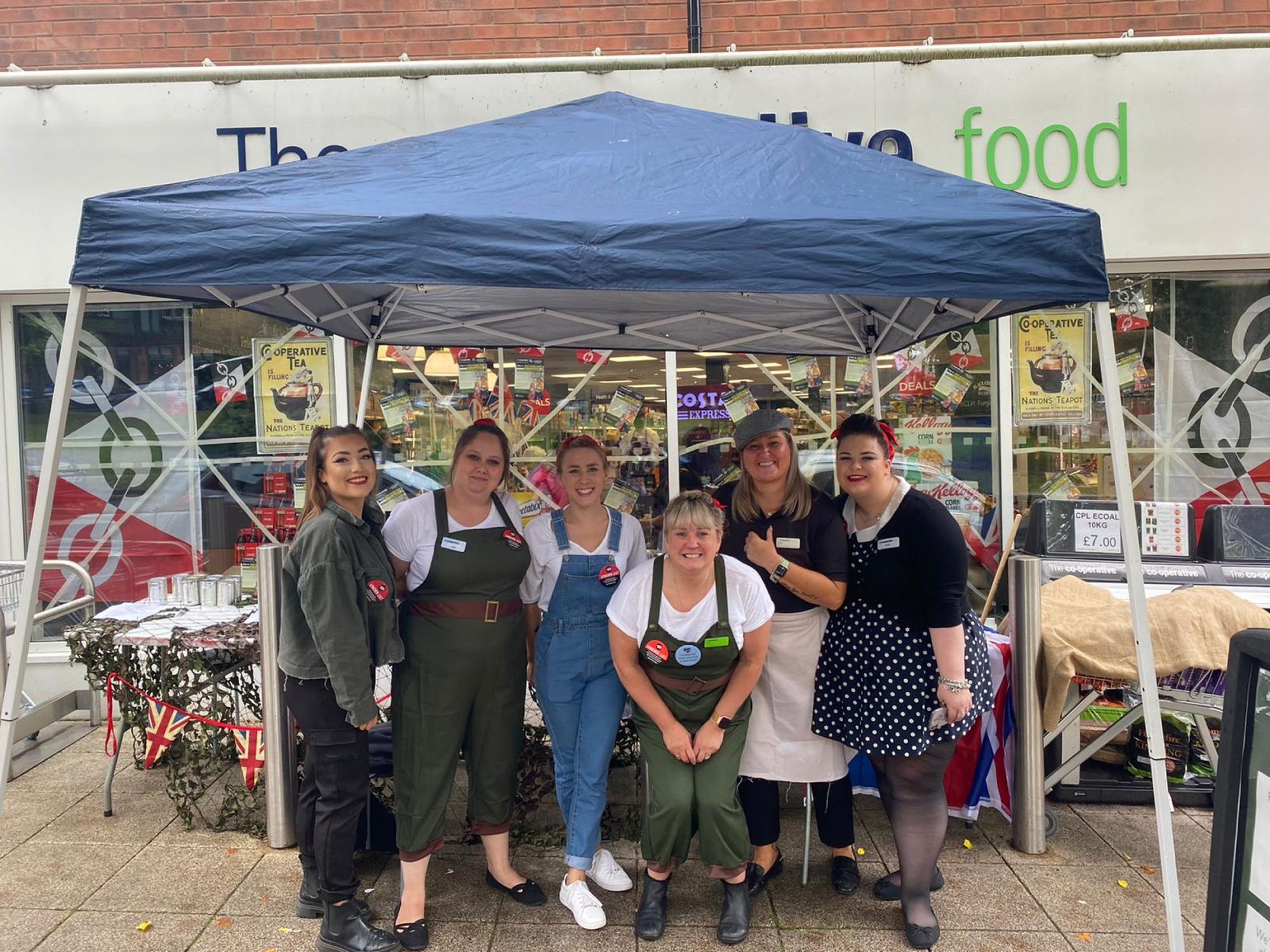 Shoppers visiting their local Co-op last weekend may be forgiven for thinking they had taken a step back in time as store colleagues donned their best 1940s inspired outfits to raise awareness of and funds for an ongoing project at the Black Country Living Museum (BCLM).
Central England Co-op colleagues across 36 North and South Birmingham stores not only dressed up but there was also lots of 1940s inspired activities, music and raffle prizes as they raised money for BCLM's Forging Ahead project, the museum's single biggest ever development.
Alongside a new visitor welcome centre and industrial quarter, the museum is building a 1940s-60s town. The new visitor centre is scheduled to open in the first half of 2022 and the historic town will welcome visitors in the first half of 2023.
The 1940s-60s town will feature a re-creation of Halesowen and Hasbury Co-op's Hawne branch set in the late 1940s which has seen BCLM partner with Central England Co-op, which incorporated that Society some years ago and still has a branch in Spies Lane, Halesowen.
At the rear of the re-created building will be a mini-Cooperative store. This dedicated learning space will enable children aged three to five to explore and learn from through role play in an historic setting. The weekend's fundraising activity supported the development of this learning space for future generations.
Gill Evans, Store Manager at Central England Co-op in Great Barr, said: "We had a fantastic weekend supporting this really exciting project at the BCLM which is a wonderful local attraction we are proud to have on our doorstep.
"Our customers were really intrigued about the project and why we're all dressed up and it did a great job of raising awareness and funds to make Forging Ahead a reality and we can't wait to see the re-creation of the old Co-op store when it opens."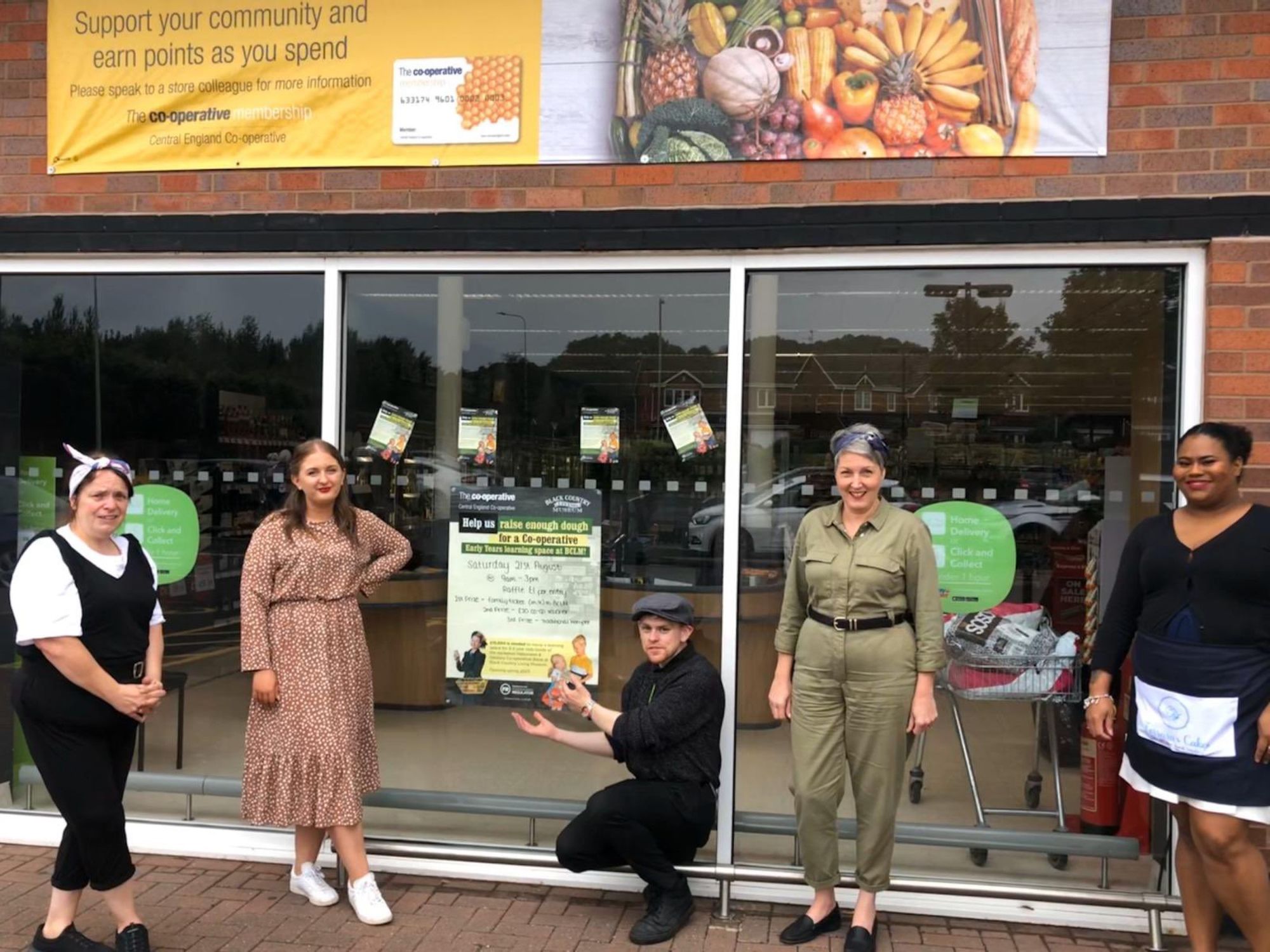 Carolyn Sankey, Director of Development at BCLM, said: "We're delighted that Central England Co-op have chosen to support Forging Ahead so enthusiastically. The re-created Halesowen and Hasbury Co-op will be a key feature of our 1940s-60s town and will immerse visitors in the story of how the Co-op was an early pioneer of self-service retail, laying the foundations for how we shop today.
"We're especially pleased to have the Early Years learning space at the rear of the store which will do so much to inspire the imaginations of young children."
Further information about the Forging Ahead project can be found at https://bclm.com/forging-ahead/