Central England Co-op distribution colleagues take on daunting walking challenge to support vital causes
The team will be walking from Leicester to Lichfield to raise funds for Dementia UK and the DEC Ukraine appeal.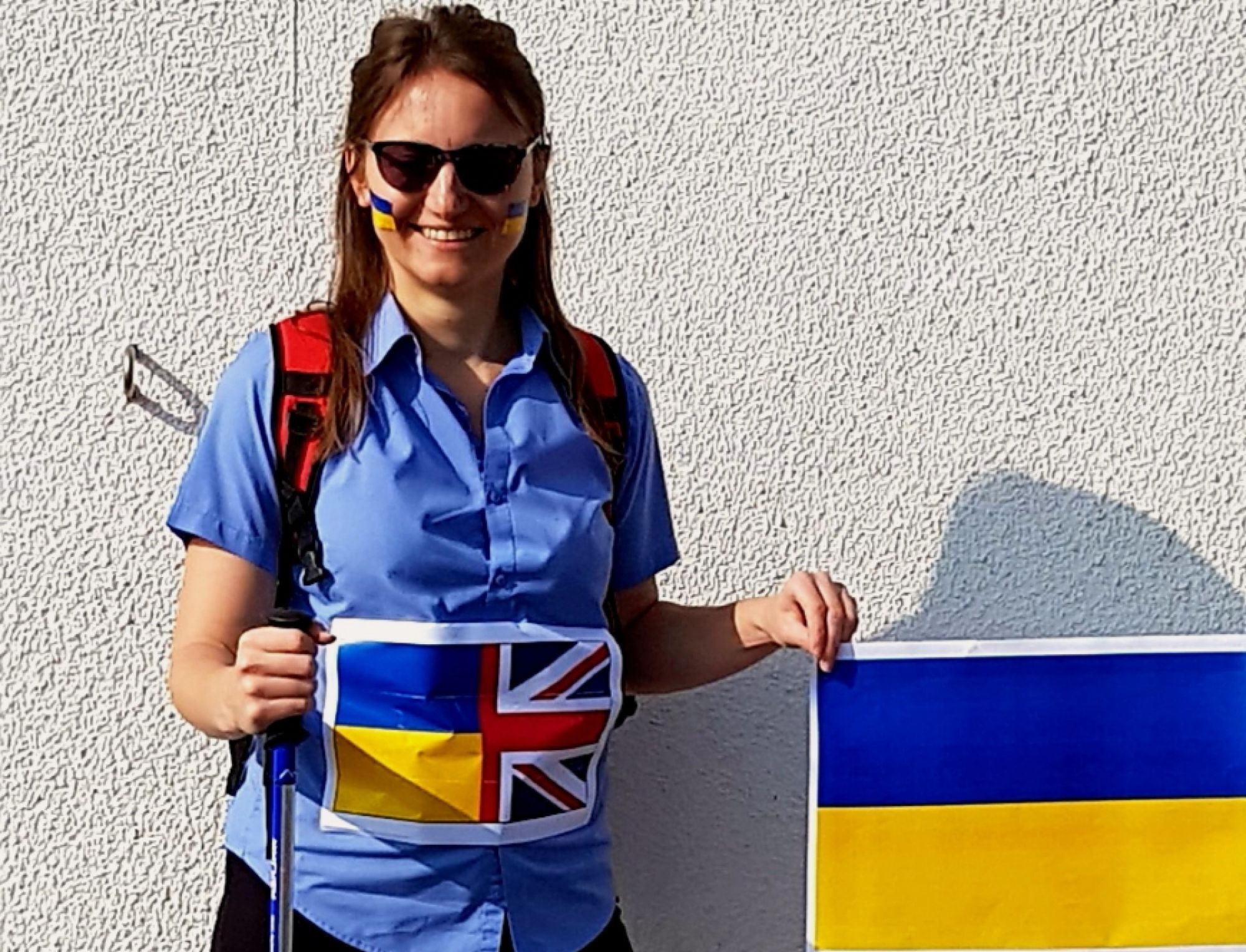 An intrepid group of 15 colleagues from Central England Co-op's (CEC) distribution team will be taking on a 32-mile walking challenge on the longest day of the year to support two causes close to their hearts.
The team will be setting out on foot from the retailer's Leicester Distribution Centre on June 21, ending their epic trek at CEC's head office in Lichfield, some 32 miles later.
The colleagues are tackling the mammoth challenge for two causes currently being supported by CEC, its corporate charity Dementia UK and the Disasters Emergency Committee (DEC) Ukraine Humanitarian Appeal.
It's been organised by Katerina Wachkova, Section Supervisor at the Leicester Distribution Centre, and she explained more about the challenge and how they're planning to tackle the route.
She said: "I enjoy walking holidays and decided it would be a good idea to do something I enjoy that others could benefit from. As I live in Lichfield, I thought that a walk between my workplace and there would certainly be a challenge.
"My daily commute in my car normally takes me around one hour. The initial route that we found gives a time of 10 hours! Initially, I asked a couple of my team if they'd join me on the walk, but as people heard about my "Kat Walk" the numbers have swelled.
"Sure, it looks like it could turn out to be a pretty tough challenge, but as well as benefiting our nominated causes, I think it will be a good team-building exercise, we'll get to see some of our beautiful countryside, and you never know, we might even have some fun.
"I chose the longest day of the year for the walk, June 21, to provide us with more daylight (and hopefully some nice weather). Colleague Chris Gamble, who will be joining us on the day, has already checked out what was our planned route.
"He's a keen runner, and he part-walked, part-jogged the route over a three-day period and found that some parts of the route were quite challenging and not for the faint-hearted! Chris is planning another expedition soon, to find alternative pathways. Safety of the group is paramount, so we will be avoiding roads where possible.
"We also have a driver in a back-up vehicle, who will be carrying a supply of refreshments (and plasters!). Although the group consists of a range of ages, that isn't always a measure of people's walking abilities and paces, so trying to keep the group together could prove to be a challenge itself."
Kat has been getting the practice in for the big day with some walks around the Cotswolds and the South Downs and said that although she expects it to be tough, the two causes they're walking for are more than deserving of the effort.
She said: "I chose Dementia UK, not just because its Central England Co-op's corporate charity, but you hear of so many cases of this condition, that not only affects individuals, but their families and friends too.
"Also, I wanted to support Ukraine – everyone has seen the terrible images coming out of that country and the conditions suffered by its people, with millions having to flee their homes and loved ones.
"As I am originally from the Czech Republic, and many of my family still live there, I am naturally concerned, as my homeland is logistically not that far from Ukraine. Both causes I have chosen to support are important to me and I hope that our group can raise as much money as possible for each."
Anyone wishing to support Kat and the team can donate on her Just Giving page at www.justgiving.com/team/KAT-WALK-FOR-DEMENTIA-UK