Central England Co-op distribution centre delivers more Easter eggs than ever before to meet demand
A whopping 400,000 Easter Eggs alone have made their way to Central England Co-op stores this year.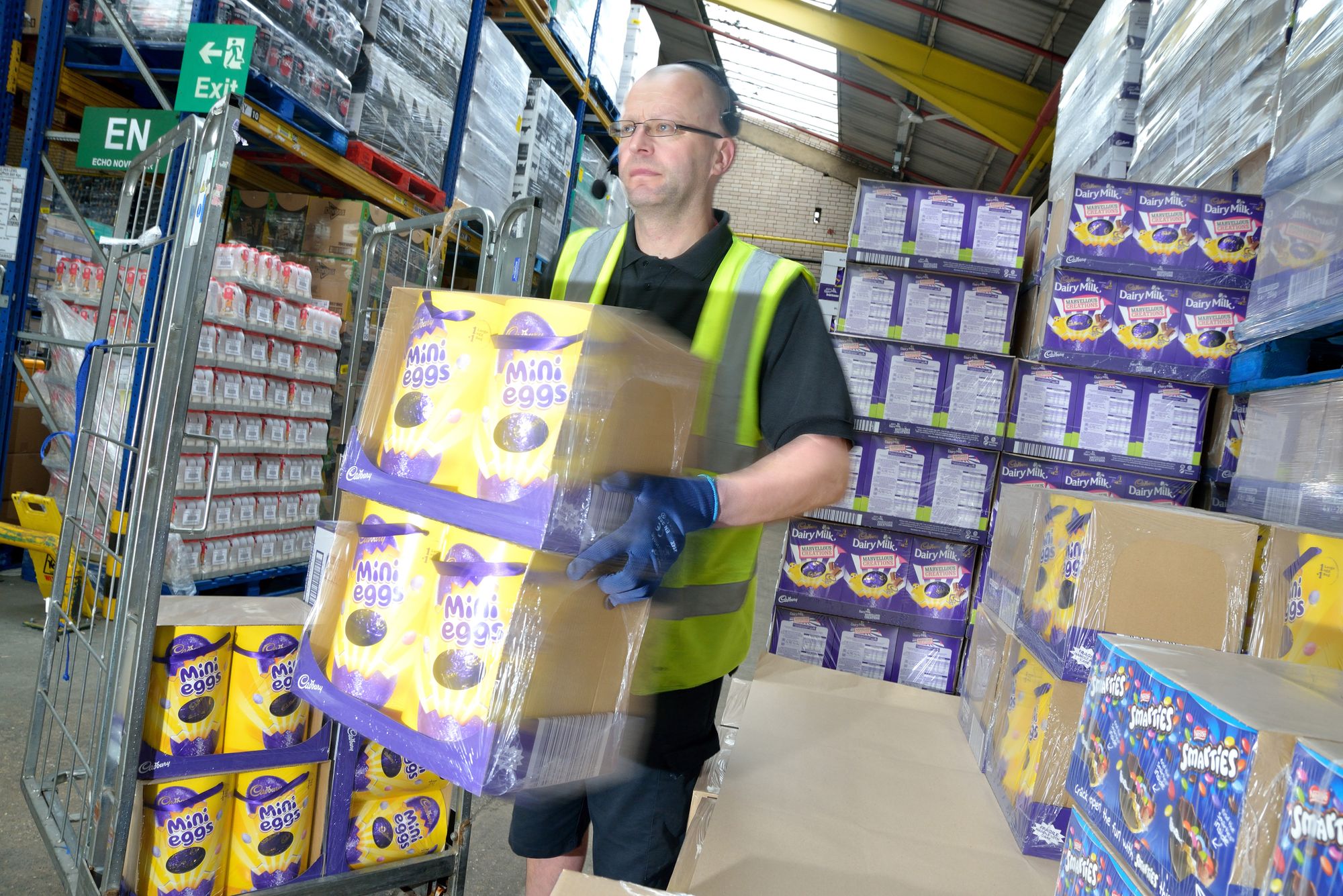 Central England Co-op colleagues have been working around the clock to ensure shelves are stocked full of chocolate treats in time for Easter with record numbers passing through its distribution centre this year.
The team at its Food Distribution Centre, in Leicester, have been hard at work since Christmas Eve to make sure that shoppers can enjoy their chocolatey treats over the Easter period.
In the run-up to Easter, the team has helped shift a whopping 400,000 Easter eggs to hundreds of stores – more than ever before – as well as 475,000 bags of Cadbury's Mini Eggs and over 500,000 Cadbury Crème Eggs.
Robin Farrell, Head of Distribution and Logistics at Central England Co-operative, said: "Easter is always a busy time for us in distribution, but many people will not know that our planning starts all the way back to Christmas Eve.
"Since then, our hard working and dedicated team have been working non-stop to ensure that our customers are able to enjoy all of their favourite treats this Easter when they visit one of our stores."
Hundreds of workers help supply over 260 stores across 16 counties from the Central England Co-op's Food Distribution Centre.
The Society's distribution hub is also home to a 42,000 sq ft Chilled Distribution Centre which supplies everything from turkeys and pork pies to double cream and fruit.