Nineteen good causes share £20,000 funding boost to tackle COVID-19 related problems thanks to Co-op community fund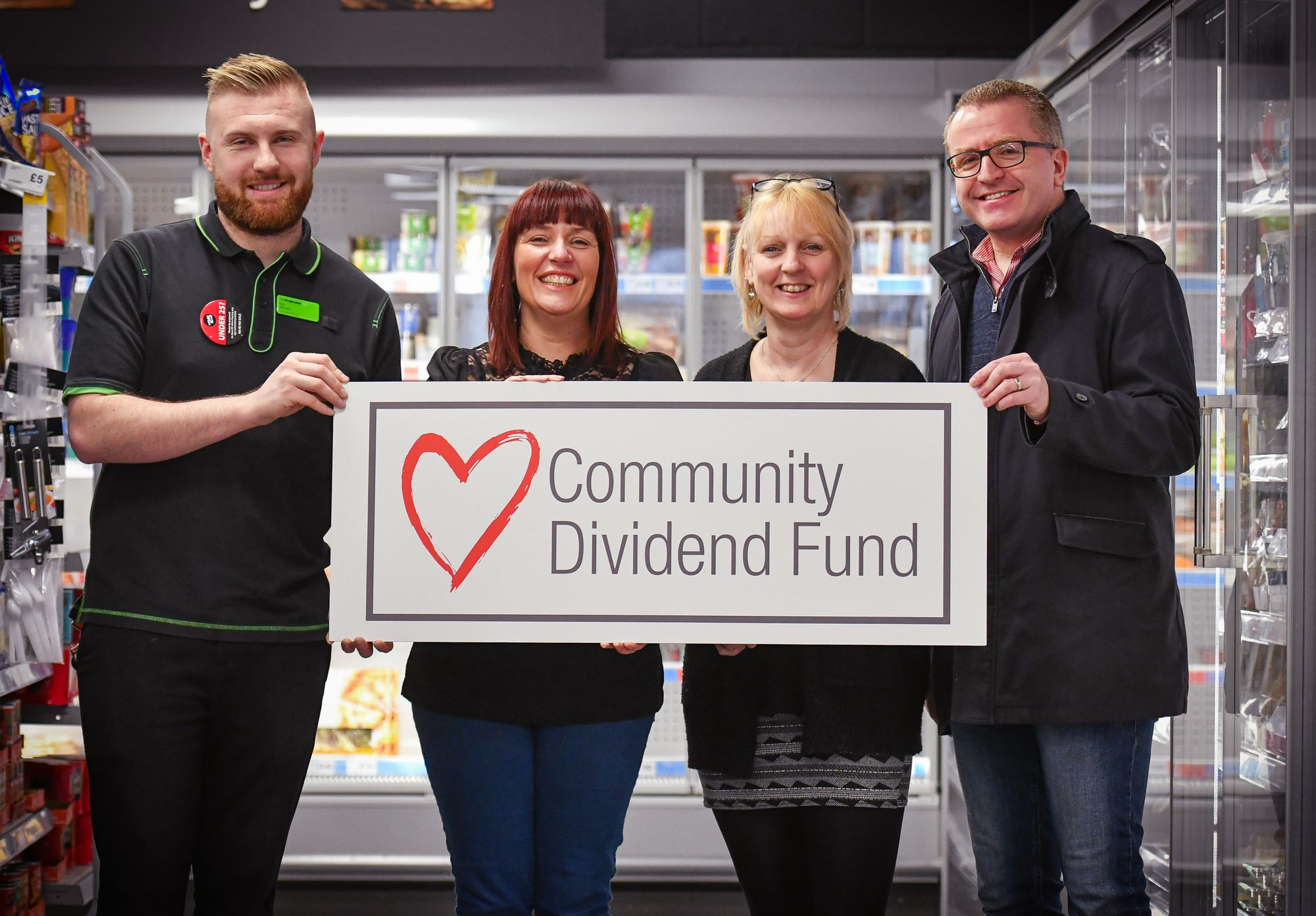 We have handed out £20,000 to 19 charities and good causes as part of our revamped Community Dividend Fund aimed at providing quick funding boosts to help those impacted by the Coronavirus outbreak.
A wide range of charities and community organisations were delighted to receive the funding boost during these uncertain times, with a total of £20,000 handed out to 19 groups across 16 counties.
Normally, grants from the fund are handed out four times a year to a wide range of organisations but, during the next four months, it has been decided to hand grants out on a monthly basis to support those suffering financial hardship due to the pandemic and others looking to step in to help those affected.
Organisations in the following areas have benefitted from a grant: Cambridgeshire, Derbyshire, Leicestershire, Norfolk, Northants, Nottinghamshire, West Midlands and Yorkshire.
Below are examples of some of the projects supported:
· In Cambridgeshire, Community radio station Hestia Radio will use £900 to buy a camera to expand its support for young people, the disabled and the unemployed
· In Derbyshire, Spiral Arts has been handed £1,000 to pay for materials to create activity boxes for those who do not have access to creative resources
· The Haven, based in Ashby, will use £1,284 to pay for rent to ensure its vital counselling service can continue
· Eastern Rivers Community Gym, based in Loddon, Norfolk, will use £500 to continue its effort to help the elderly keep fit
· Home-Start Corby has been handed £1,000 to continue its efforts to help families with young children
· Eastwood Memory Café has been handed £1,000 to continue its support for those impacted by dementia
· Lions Club of Lichfield will use £1,000 to support people in need with items such as beds, washing machines and fridges
· Support After Suicide, based in Holmfirth, will use £500 to support people who have been impacted by suicide
Jim Watts, Society Secretary, said: "In response to the current crisis, we made some changes to our Community Dividend Fund scheme to provide immediate financial support for local good causes, community groups and charities who are responding to some of the most worrying impacts of the COVID-19 pandemic.
"Community Dividend Fund grants showcase how by being a member and shopping at your local Central England Co-op store allows us as a Society to continue to invest and fund vital projects in the area – especially during uncertain times like these.
"We are delighted to have been able to support these amazing causes and help them make a difference in our communities."
To apply, members will need: name, address, membership number, organisation type, organisation bank account or constitution and to explain what the group does, how the grant will be spent and the specific impact it will have related to COVID-19.
People can find out the full criteria and how to apply for funding by visiting https://www.centralengland.coop/community/