Central England Co-op colleagues congratulate local heroes who brought football home
CEC stores celebrate a historic victory for the England Women's football team at Euro 2022.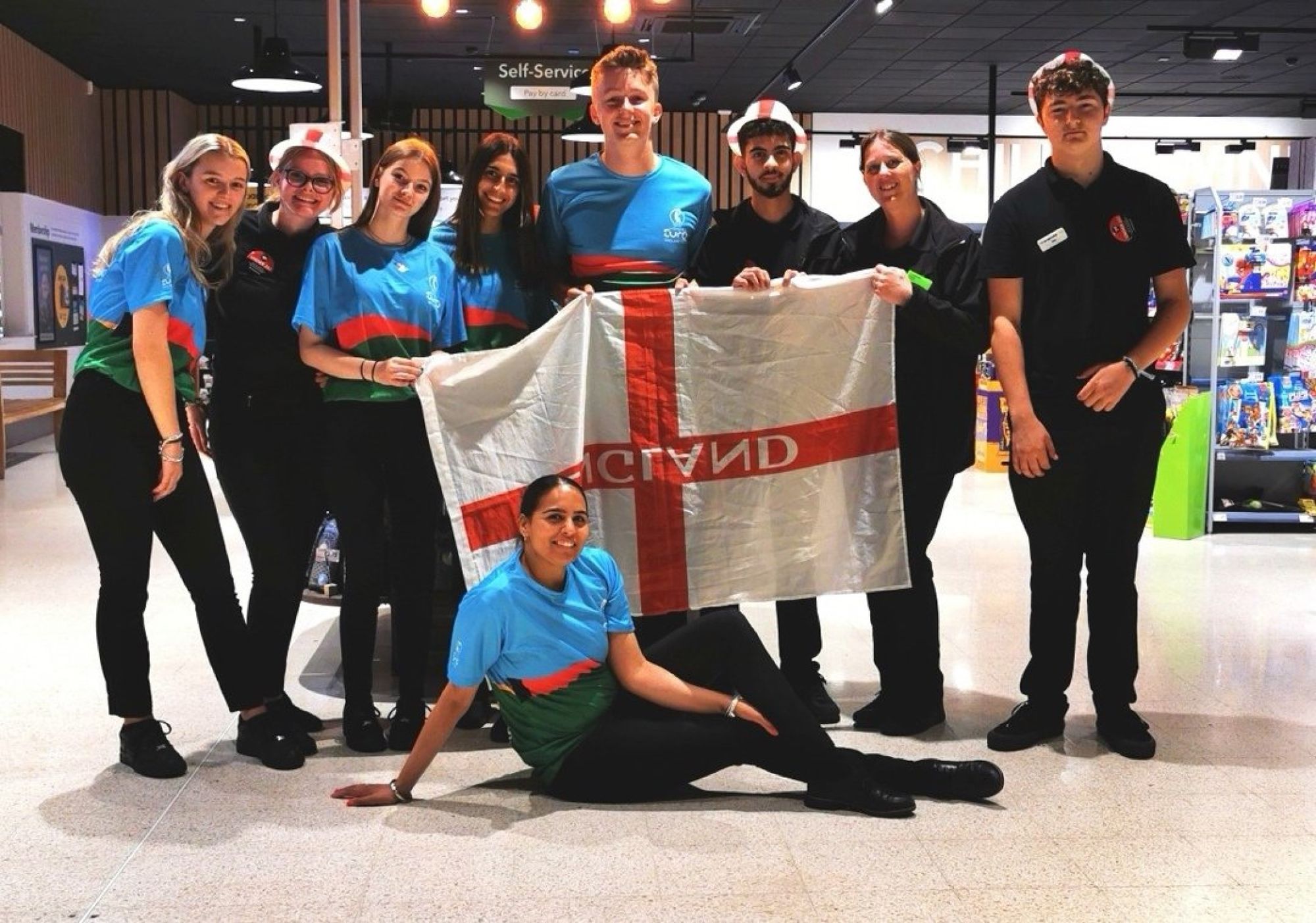 Central England Co-op (CEC) colleagues across the country are joining with England football fans to say 'Thank you, Lionesses' after their incredible victory in the Euro 2022 final at Wembley yesterday.
Colleagues from many of CEC's 260 plus stores across the country dressed in England colours, while shops were decked out in the flag of St George and with messages of support to give their backing for the team as they made sure fans were fully stocked up for the big game.
Among those getting into the spirit were the team at the High Street store in Kibworth, Leicestershire and Store Manager Sunni Stewart said they were "so proud" of the Lionesses.
She said: "There was a great atmosphere in store in the build-up to and after the game and it's been fantastic to see the community so excited about the team's success.
"We're all so proud of the Lionesses and what they've achieved. It's an incredible achievement that will live long in all our memories."
As a community retailer it's been particularly special to see the success of some of those England stars who grew up and began their route to the top in the communities CEC serves.
England's number one goalkeeper Mary Earps was born and grew up in Nottingham and has undoubtedly been one of the stars of the tournament, again making some big stops to help England over the line against Germany.
Jenny Hurst, Store Manager at CEC's Farnborough Road store in Nottingham, said: "All the team would like to say well done and thank you to the Lionesses for inspiring the country and hopefully the next generation of young female footballers.
"Having a Nottingham girl so central to the victory as well made it all the sweeter and we will be continuing the celebrations with our customers and members today."
Another key part of the England team's success last night was North Norfolk-born winger Lauren Hemp, who was born and grew up in North Walsham, between CEC stores in Cromer and Reepham.
Reepham Store Manager Brad Tuckfield said: "We were so ecstatic to see the Lionesses win and bring football home! Everyone in North Norfolk has been following Lauren's achievements in the tournament and she was fantastic again last night, providing the key delivery for the winner as well.
"We're always keen as a co-operative retailer to talk to young people about the benefits of getting active and having a healthy lifestyle and I'm sure what the Lionesses have done will really help to inspire a generation to put on their boots and see if they can follow in the footsteps of their heroes."
More information about membership at Central England Co-op can be found at https://membership.centralengland.coop