Celebrating Pride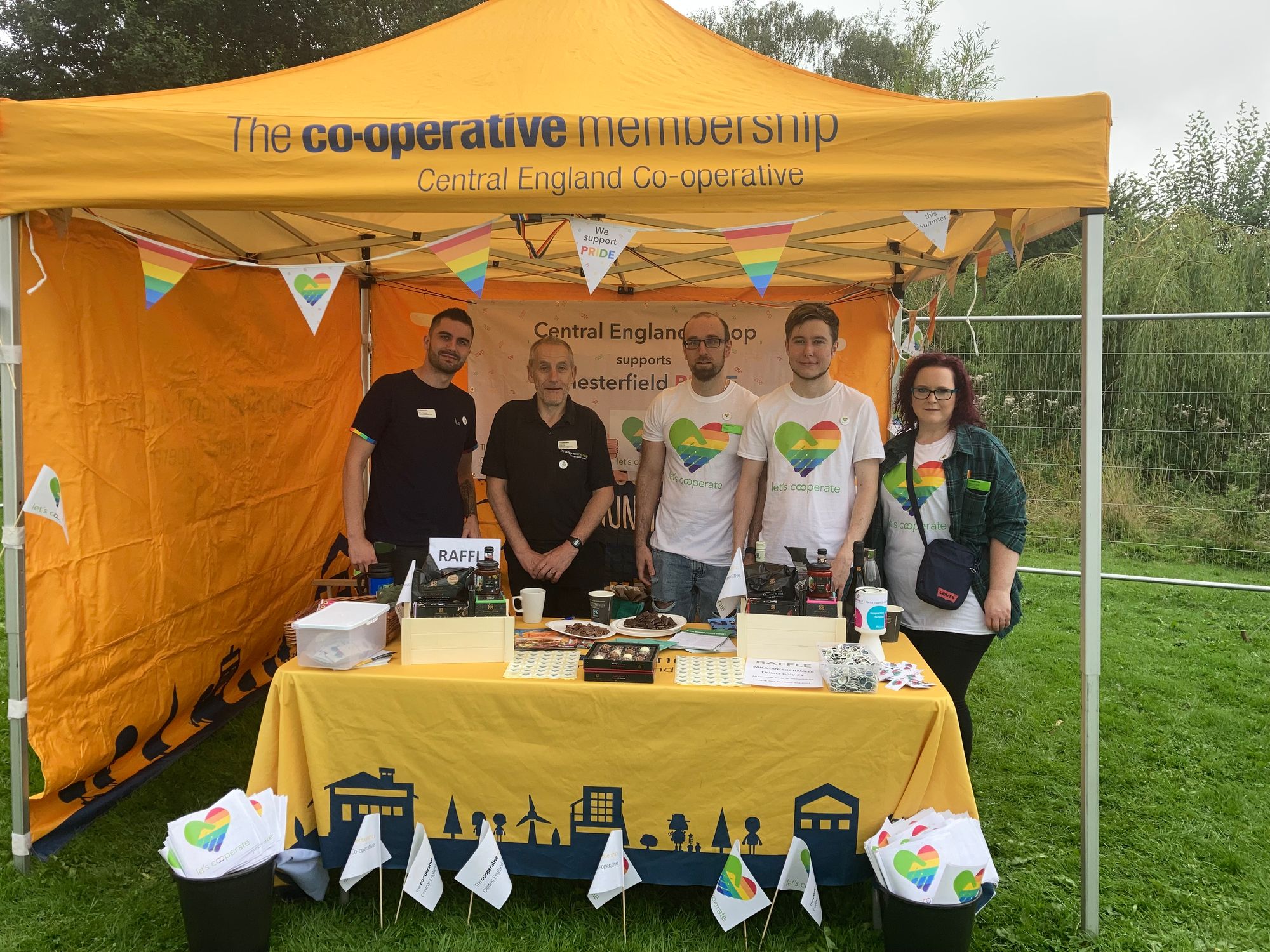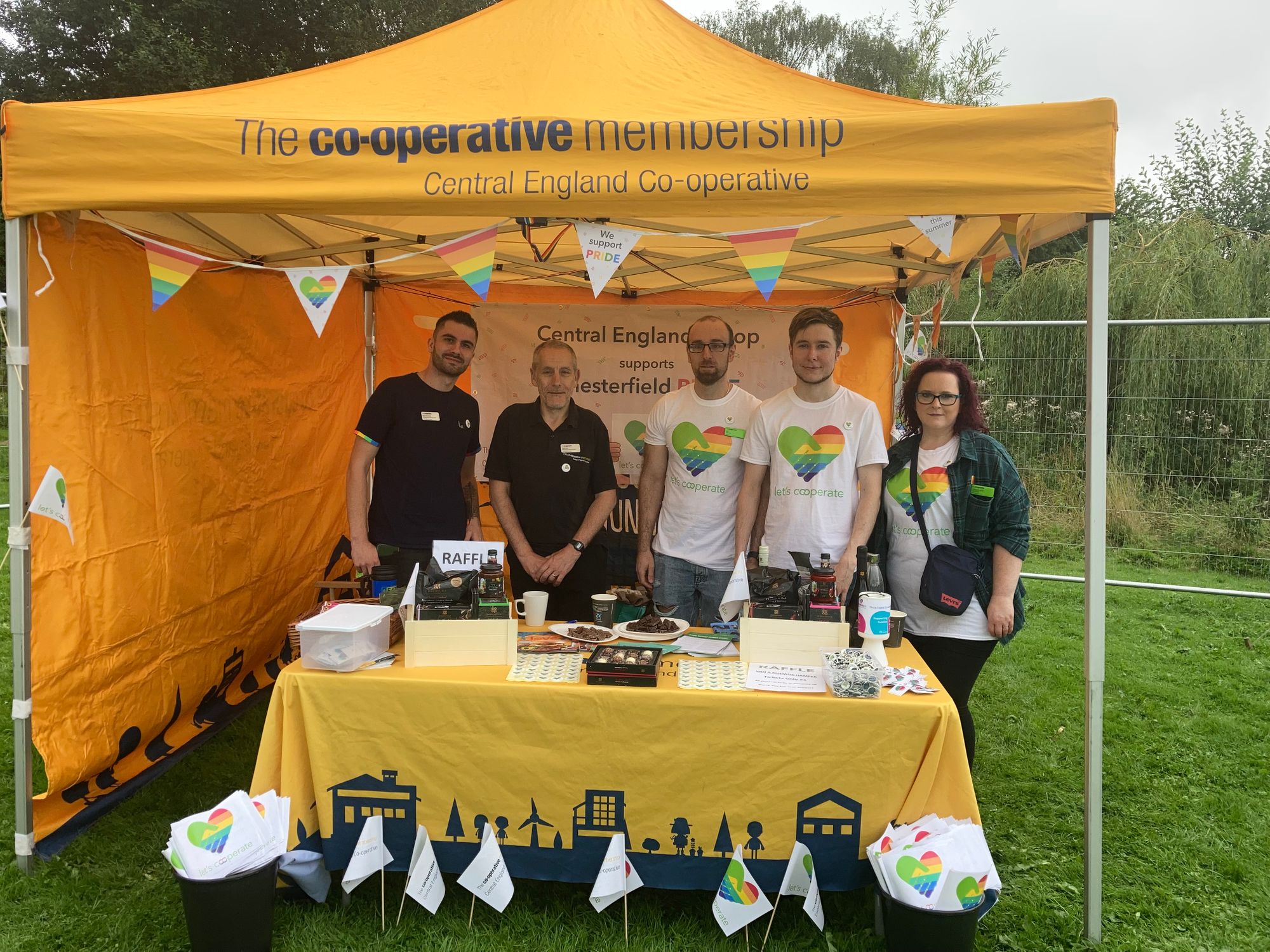 Celebrating Pride in Chesterfield with colleagues and MCC members.  
What a fantastic time we all had at this wonderful event.  From chatting to people to listening to the brilliant music and enjoying the atmosphere, it was one of the most engaging and enjoyable events we have attended for some time.  We made new links with networks and helped to raise funds for Dementia UK, the Society's Charity.
Karl a colleague from our Grangewood Store has led on the project and organised us all.  He's an inspiration to the Society.  
Karl wrote "At Central England Co-operative, we want to be inclusive. We want our colleagues to feel included in what we do, and for our customers and members to feel listened to, whoever they are and however they live. With Chesterfield Pride, we thought it was the perfect time to talk about acceptance and exclusivity.
Pride month celebrates the achievements of the LGBTQ+ community, with parades, parties and demonstrations. It's full of fun and colour, but it also raises awareness of the need for more cultural and political change; it's held in June to commemorate the Stonewall riots. Back on June 28th 1969, a police raid took place at the Stonewall Inn, New York. Homosexuality was illegal at the time and raids on gay bars were common – but this time, the crowd fought back. The riots sparked the start of gay rights movements, and the first US gay pride march took place exactly one year later. Since then, Pride has grown to be an annual event in towns and cities across the globe.
Pride events give us a great opportunity to show support for our local LGBTQ+ communities".