Calligraphy Tutor keeps students motivated during Lockdown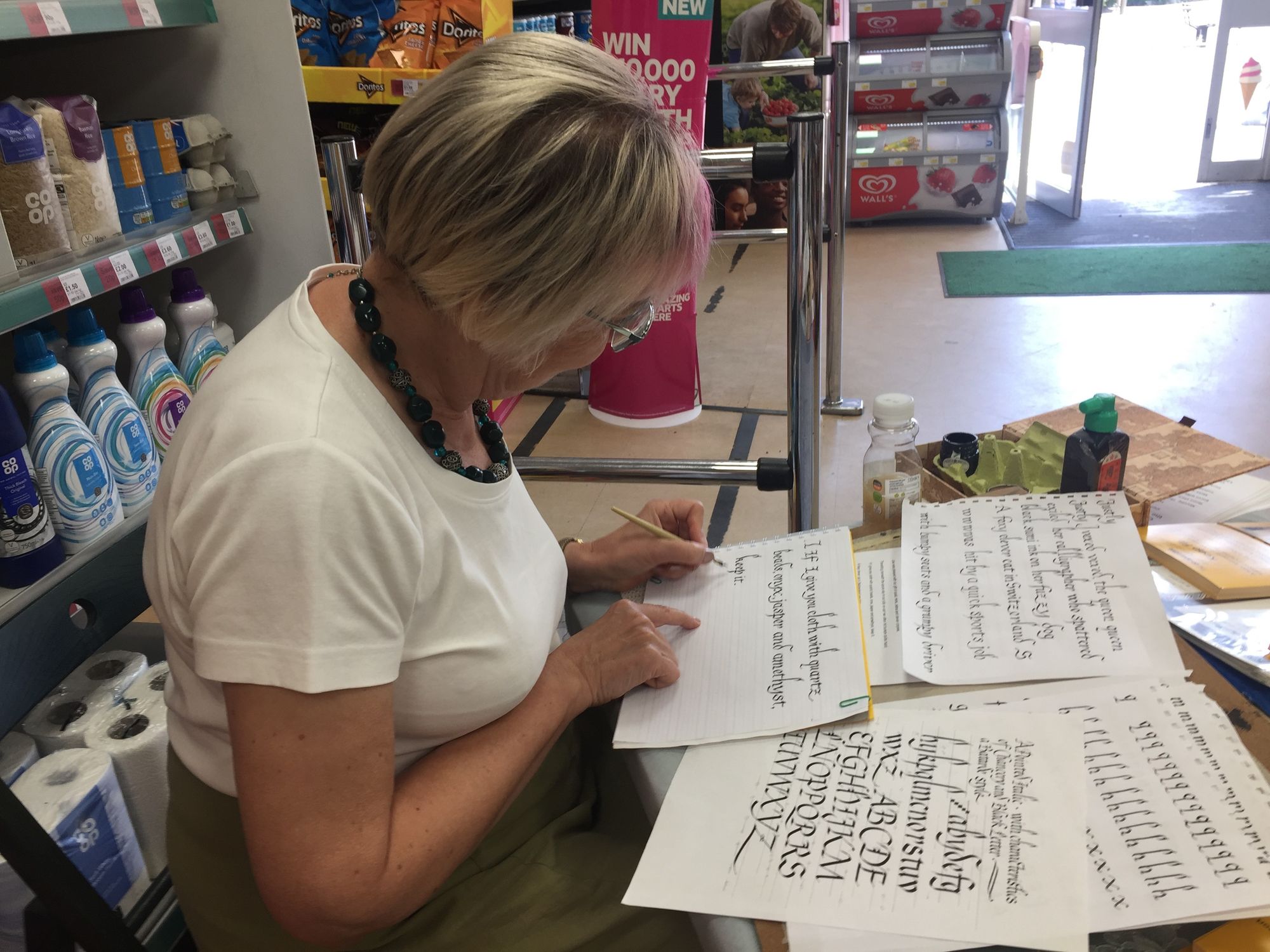 Su Goodman, our Calligraphy Tutor, has been keeping students on task by sending out regular emails - this is what she recently had to say:-
New Term Calligraphy 20.04.20 Week 5
"Today should be the start of a new Term. Traditionally in the next 2 days, we
would be going to the Salvation Army, Leicester South. Very sadly like nearly
everything, they are closed and we are at home!
"Please carry on with your calligraphy, choose what you would like to start
this term. I am happy to help you complete a script you may have already
started. I could help with a finished piece. I am also happy to show you how
you could start a new script."
The photo is of a demonstration in one of our stores during Co-operative Fortnight 2019.