September 25, 2019
Sheep Art Trail Auction for the Blossom Charity at Kenton Hall Suffolk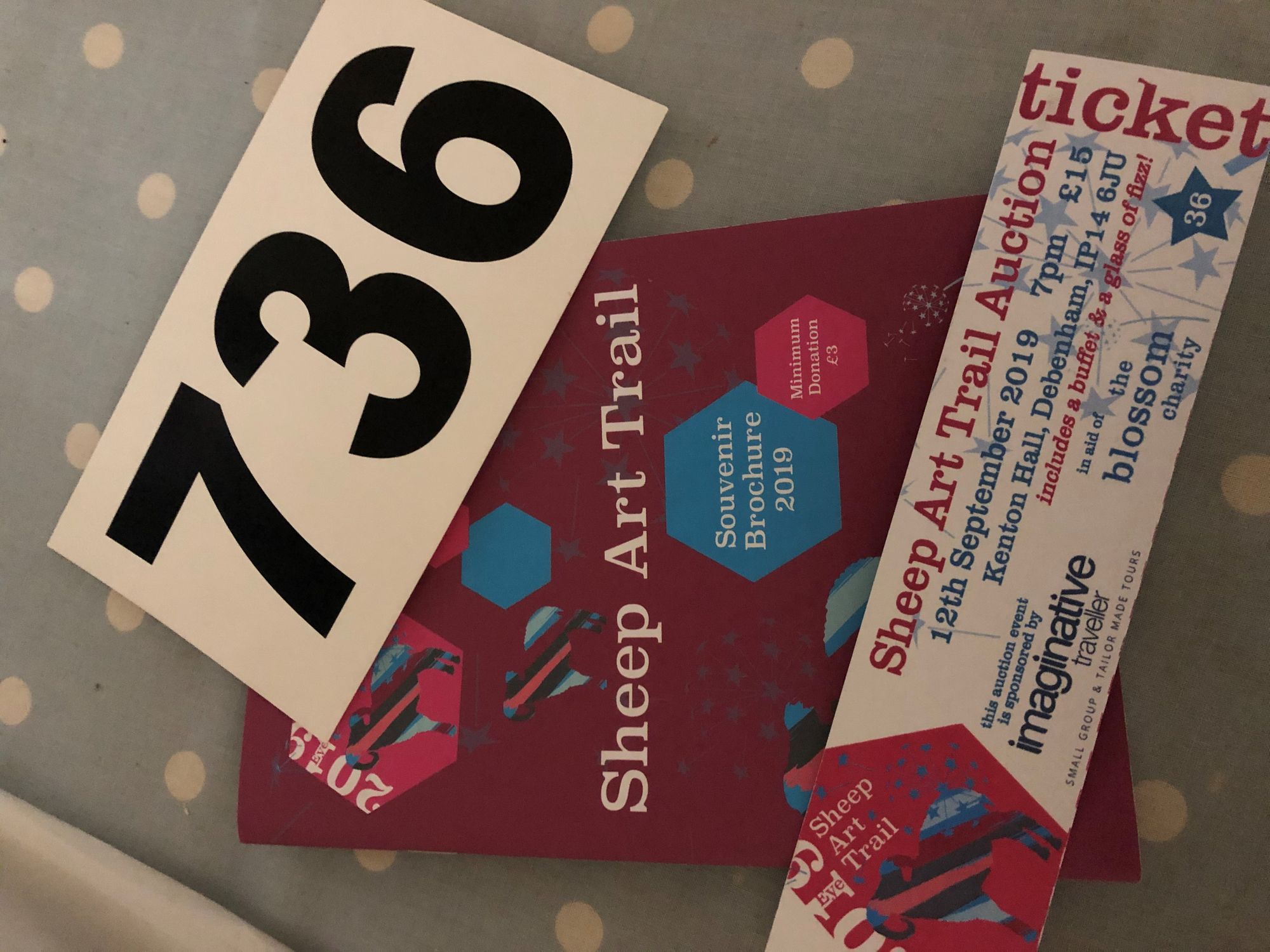 After 3 months of the sheep sitting on the trail, it was time to raise even more money for this fantastic charity at the Sheep Auction held at Kenton Hall, Suffolk.  The trail its self has been a huge success with locals, tourists and day trippers following the trail around the beautiful small market town of Eye Suffolk. The Eastern MCC were proud to sponsor the elegant sheep "Bumble" designed and painted by Katie Nice, a local artist.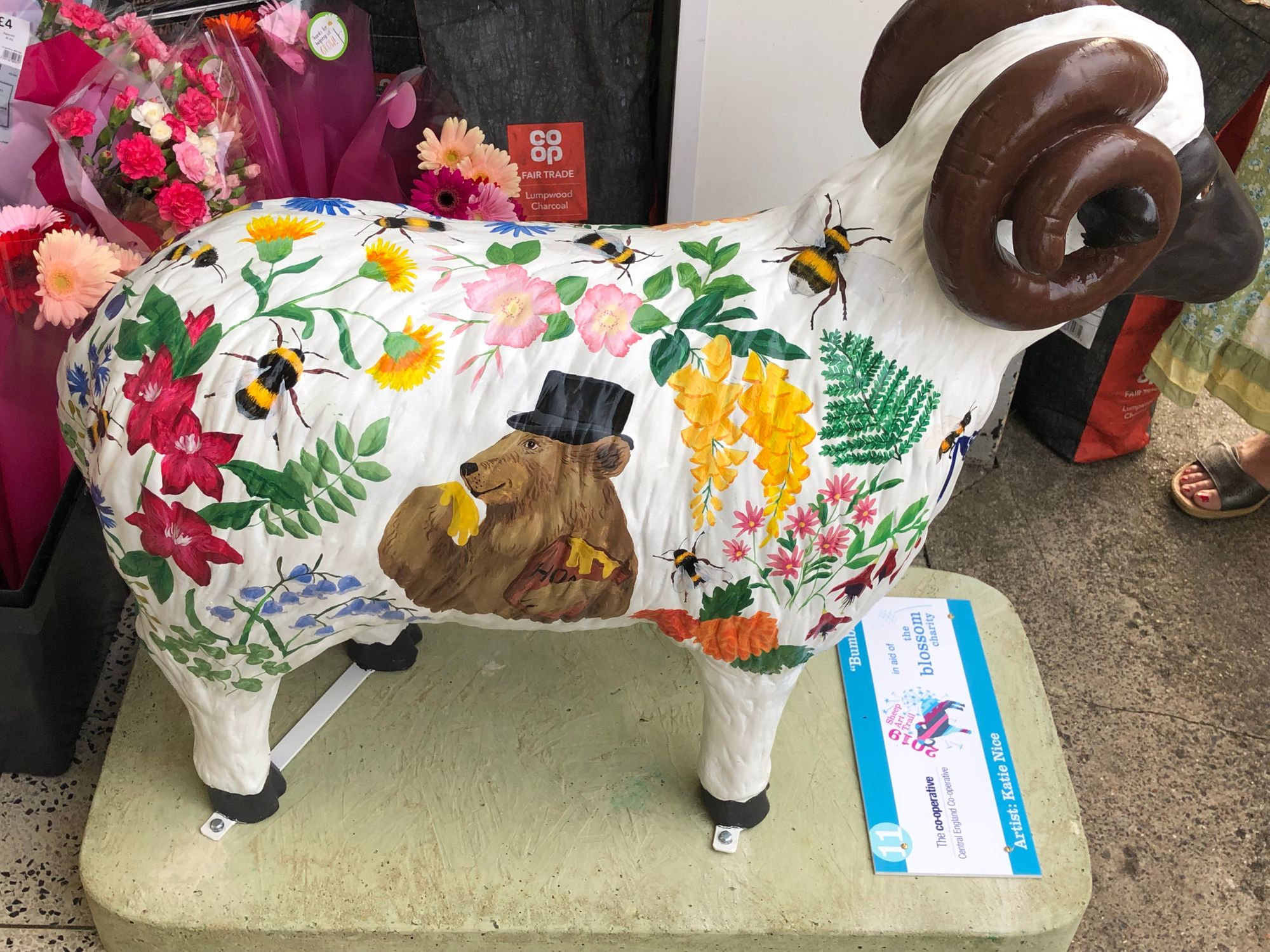 Katie and the MCC chose the idea for the design as Central England Co-operative believes that our local Communities are at the heart of our business.  The bumblebees, having their own vital community, was a great way of representing this along with the opportunity to raise awareness of the rapidly declining population of UK bees.  Katie also added Mr. Bear eating a jar of Co-operative honey as a nod to her most recent work "Animals in Hats".
The MCC were so proud of the message portrayed by "Our Sheep, Bumble" that we set aside a sum of money to buy Bumble at the auction.  Bumble had a lot of interest as she is so beautifully painted.  The auction was in full swing when Lot 5-Bumble, was brought to the auctioneers table.  Holding our breath Nicole and Jenny bid alongside others for Bumble.  With a deep sigh of relief the auctioneers hammer went down on their bid, securing Bumble in the process.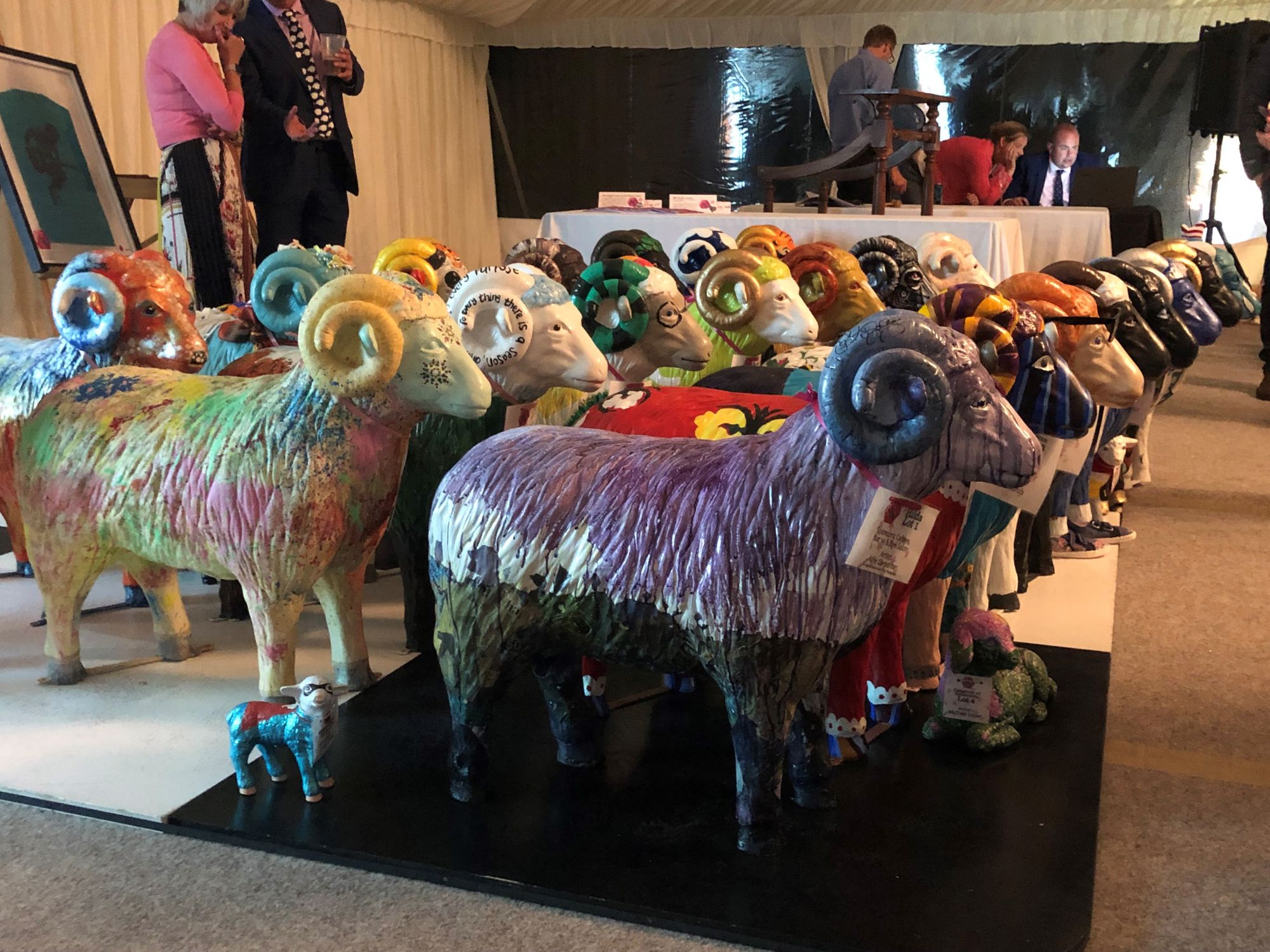 Bumble will be going on a tour of the Eastern Central England Co-operative Community Stores..........keep a look out for when she comes to a store near you.  We will be promoting the plight of the bees and the Blossom Charity on our visits around the region.
All of the Sheep were amazing and the venture has raised a whooping £40,000 for the Blossom Charity, this is a Charity that helps women be the best they can be.  It helps with improving confidence, building new skills or helping to launch an idea. They start with teenagers at the age of 16 and onwards, helping women whatever their age.