January 12, 2020
Harford Manor enjoy Healthy Choices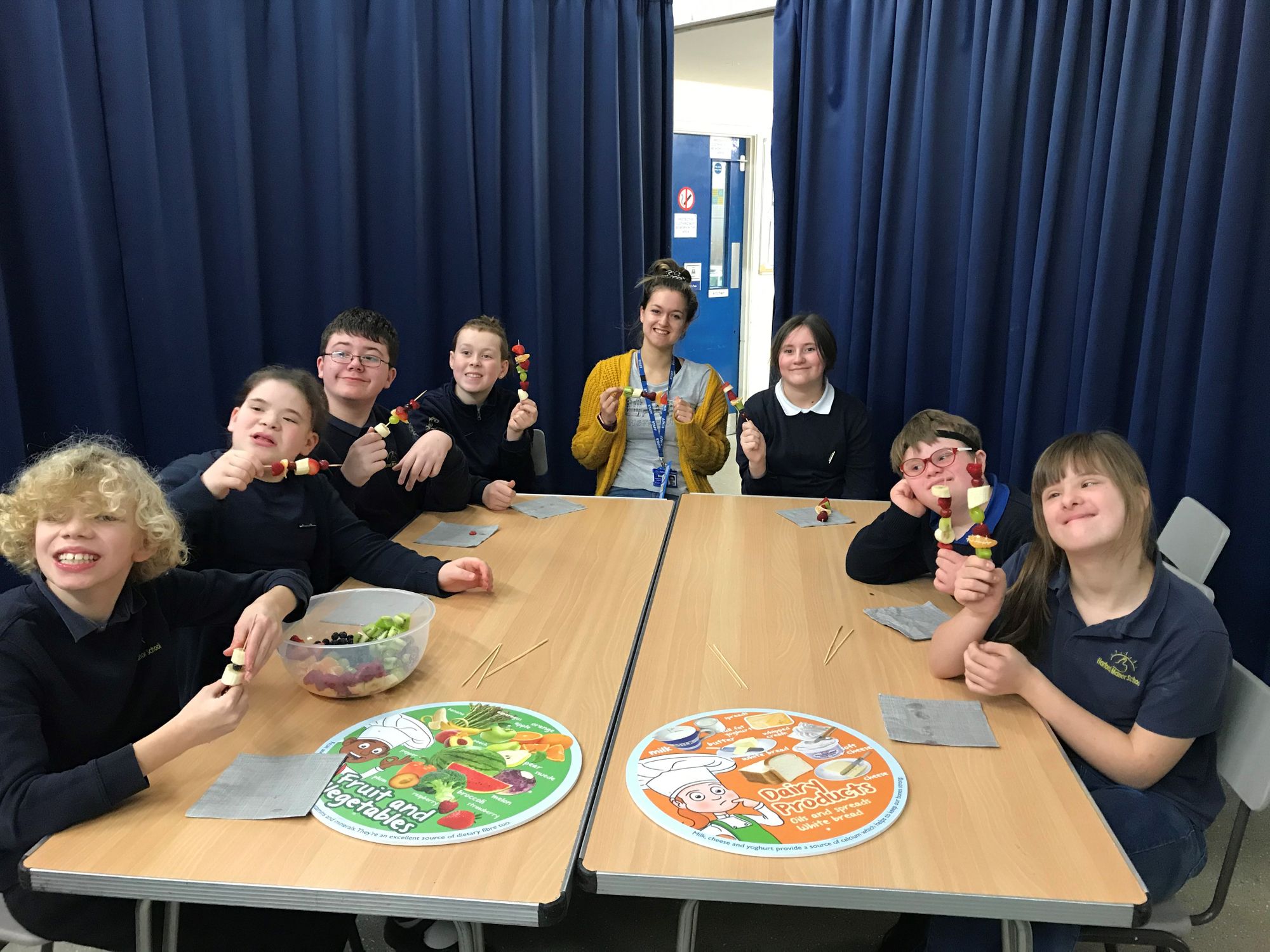 Students from Harford Manor SEN school took part in our Interactive Healthy Choices workshop.  The students enjoyed making fruit kebabs and learning all about healthy foods and a healthy lifestyle. We used extra visuals to make this session more interact for the students.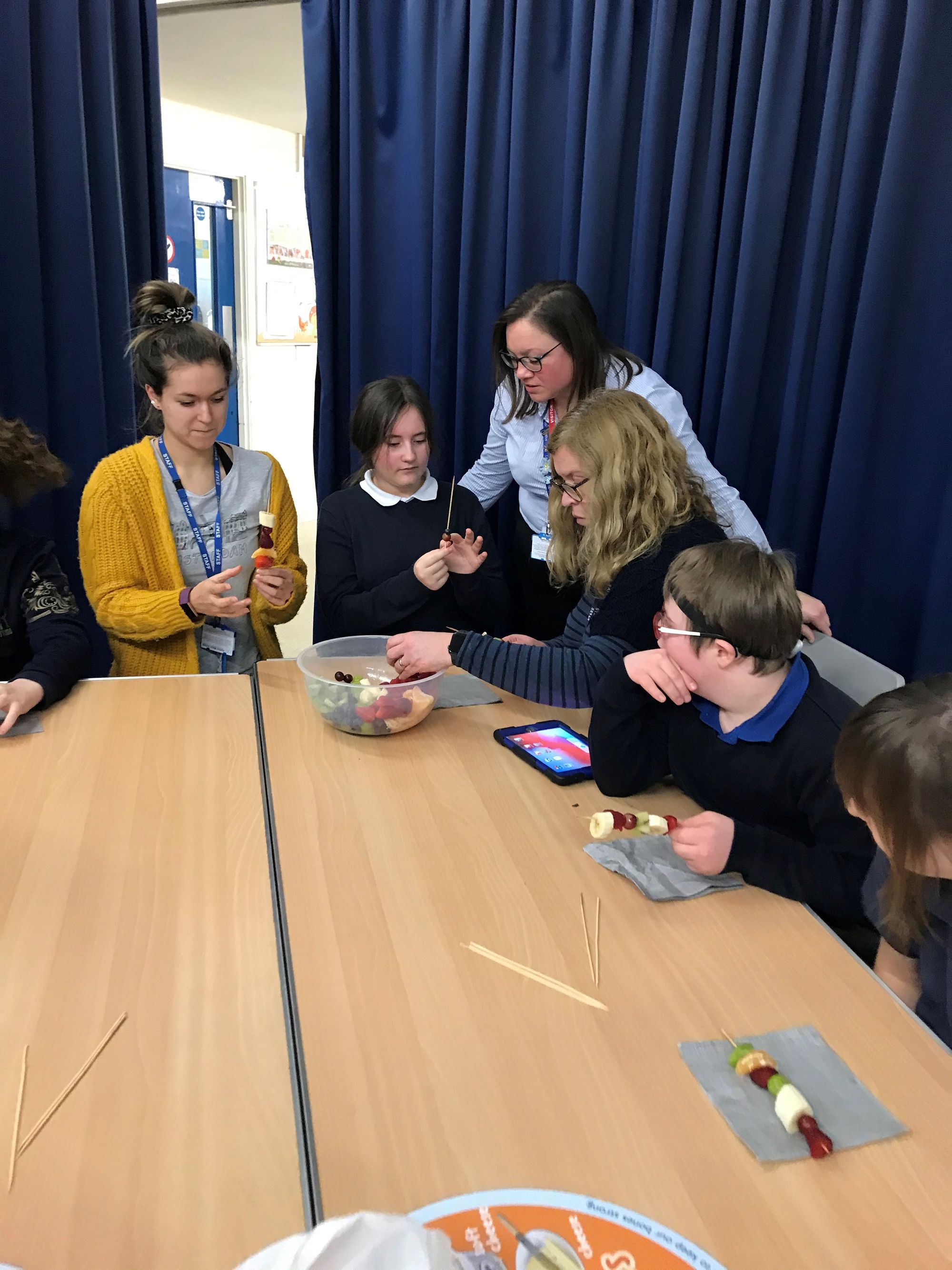 As a special gift the students were treated to a Central England Co-operative water bottle, to use in school to help them stay hydrated and a pump bag.
The school have also received a grant from our Community Dividend fund to help pay for some new musical instruments for the junior outdoor area.