October 29, 2019
Cambridge Mini Meeting and Networking Event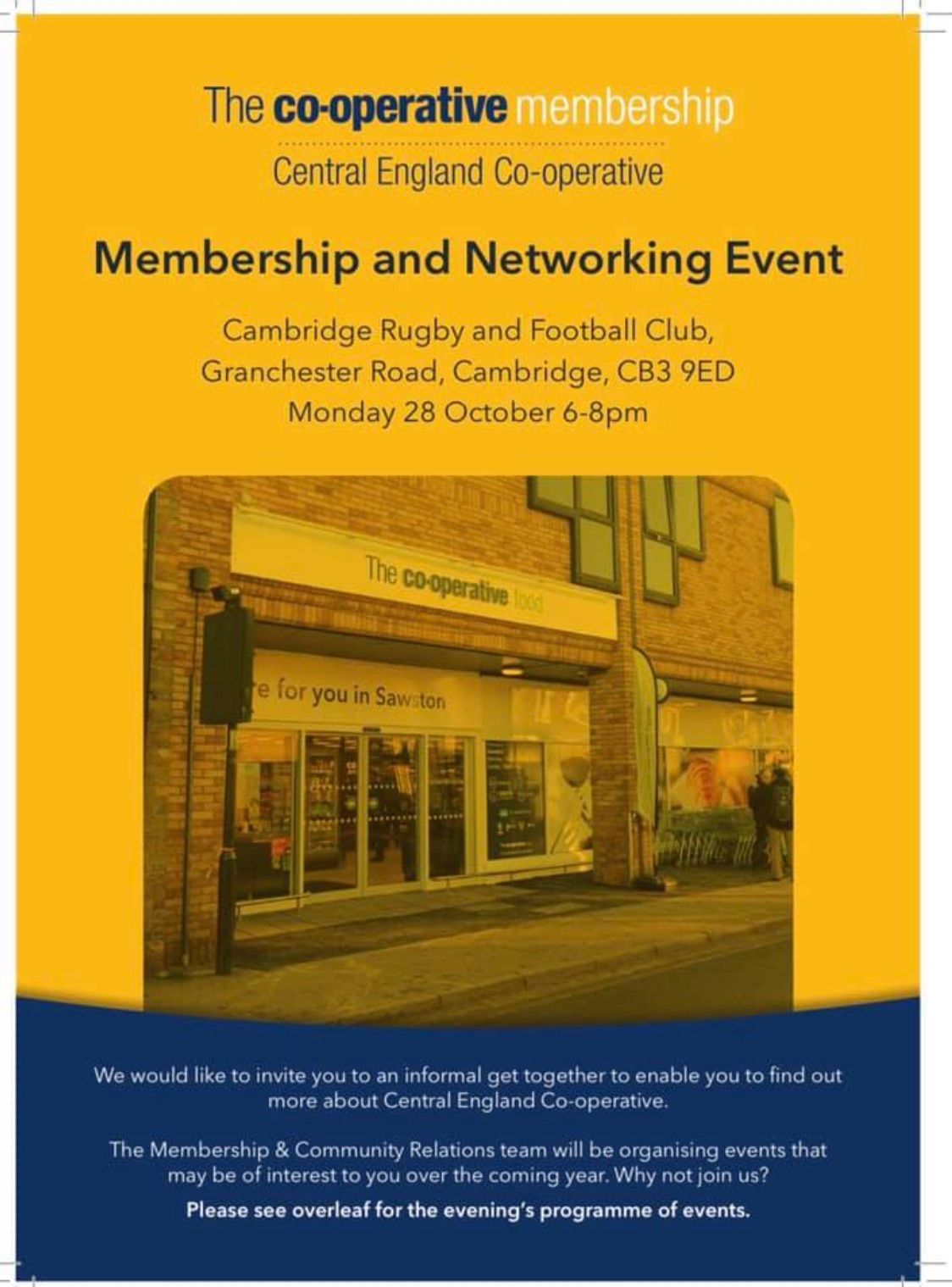 Our Mini Meeting and Networking Event was held at Cambridge Rugby and Football club. Some great new community contacts were made for the region. The Eastern MCC are looking forward to working and forging new partnerships with the Rugby Club, Everyone Health and more......
Debbie Robinson, Chief Executive, Jim Watts, Society Secretary, Elaine Dean, Society President, Jenny Hurst, Eastern Member and Community Relations Officer, Brad Tuckfield, Chair Eastern Member and Community Council, Karen Bevan, Southern Member and Community Relations Officer and Danny Douglas, Member and Community Ambassador were in attendance.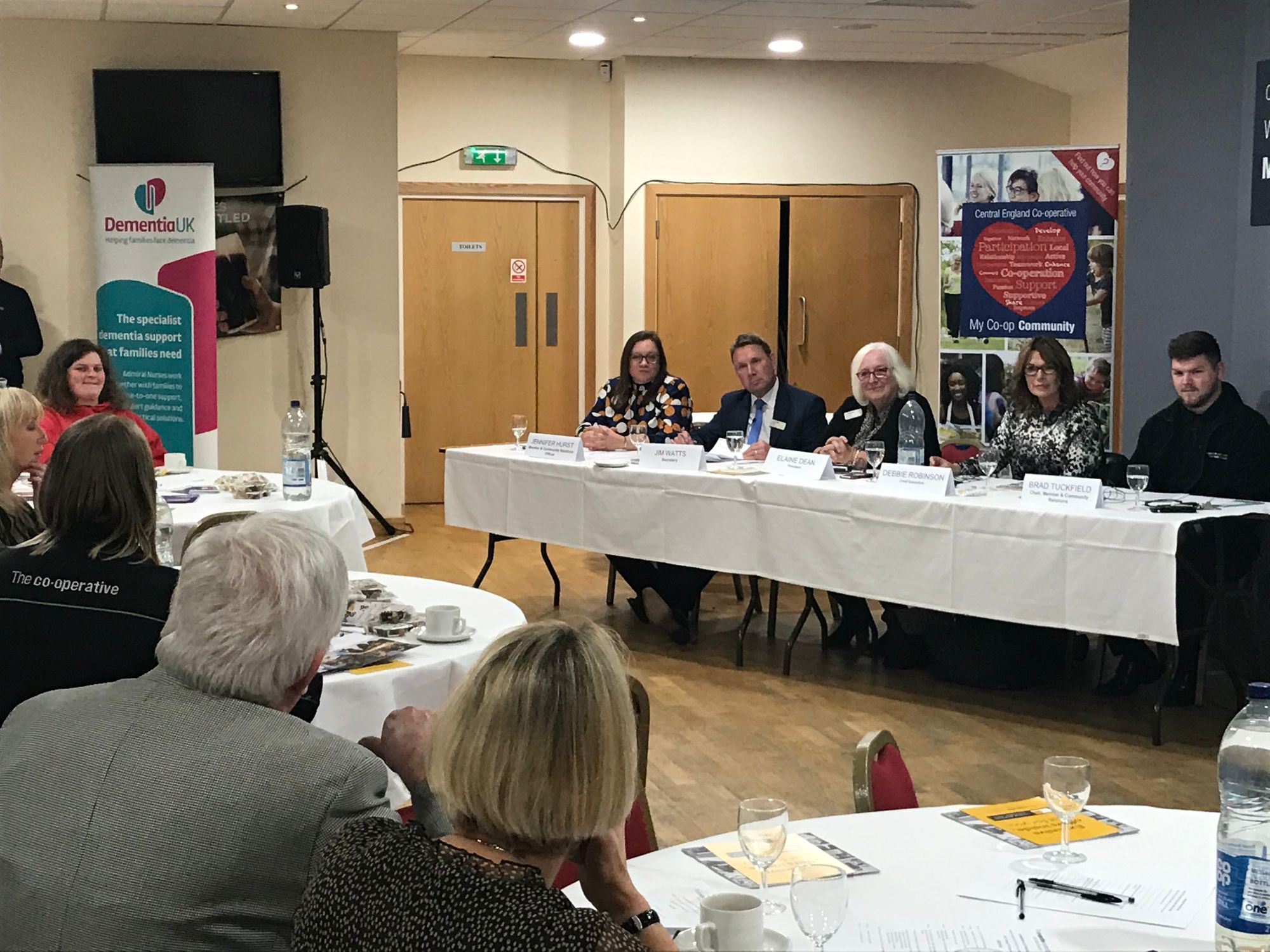 Talks were given by The John Huntingdon Charity and The Woodcraft Folk followed by a discussion to gain ideas and opportunities for us to support in the local communities.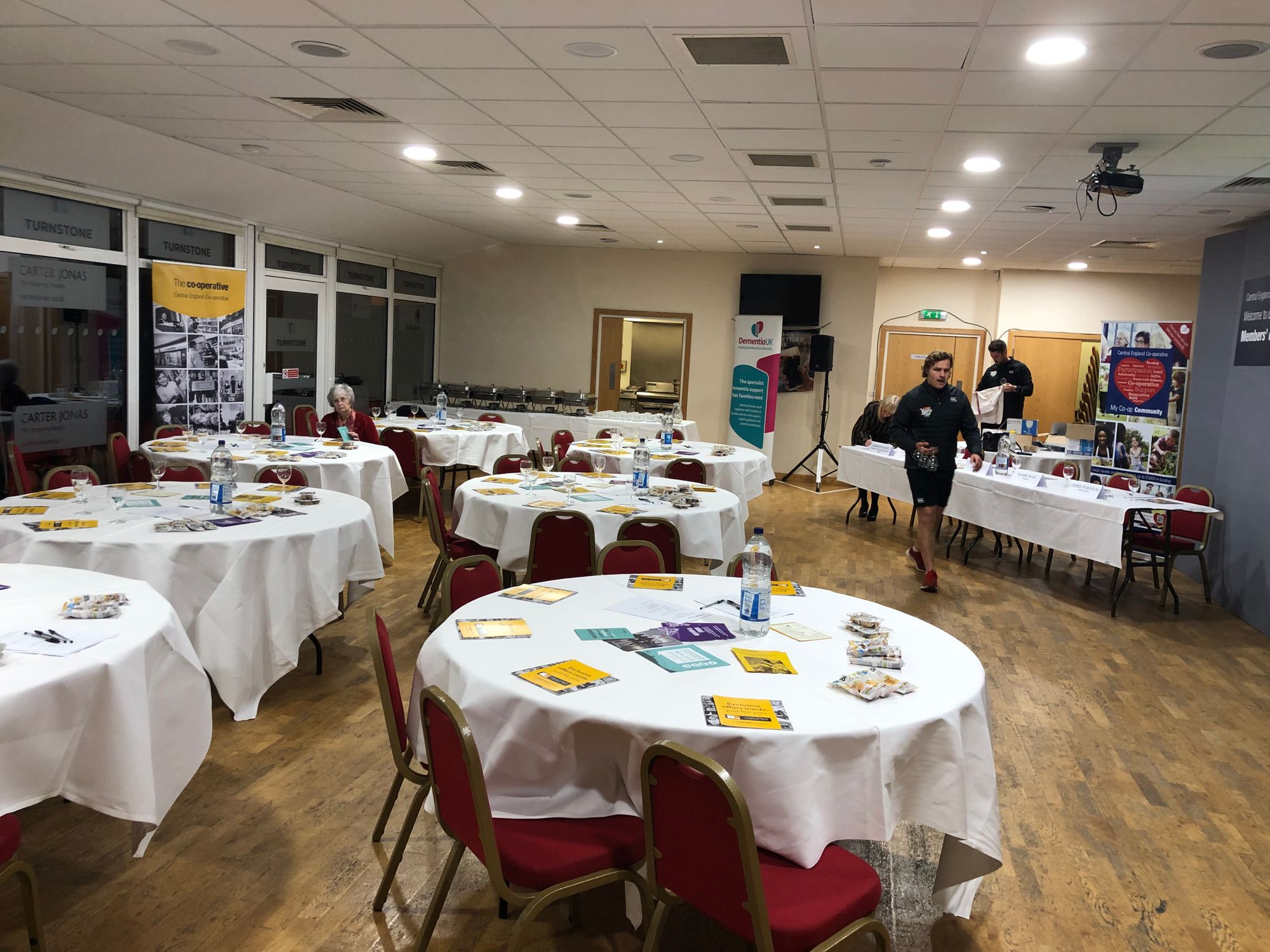 We then had some brilliant entertainment from The Blue Clovers Band, singing songs with Co-operative values. An excellent choice of homemade dishes was enjoyed by all.
Total raised for Dementia UK - £67.